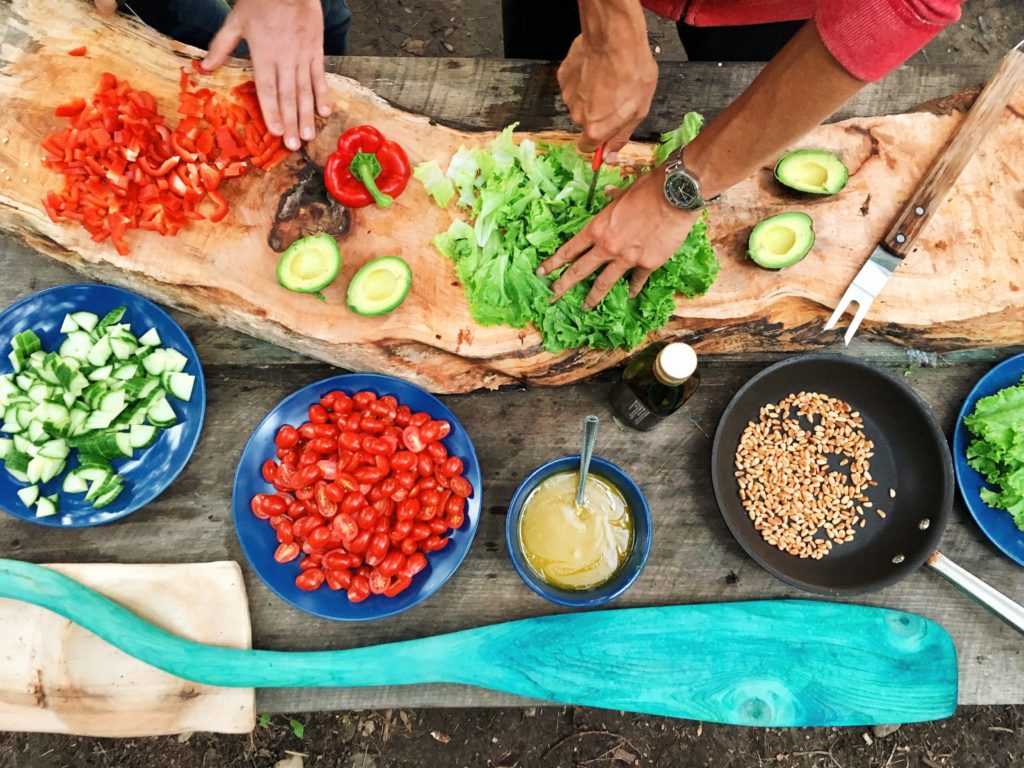 If you're looking to make a change to your health and wellness, paleo meal planning might be your ultimate key to success. It's not fancy, and it's not even like it's a well-kept secret, but having a solid meal plan to keep you on track will pay off every time.
Maybe you're interested in meal planning, but you don't know where to start. This is where we can help. This article outlines what meal planning is, why you should do it, and even gives you a sample paleo diet meal plan.
Meal Planning
Meal planning is simply taking time to plan out meals for yourself. Meal planning allows you to save time, money, and energy by figuring out what meals you will eat for the week. Some people use an automated meal planning app and some people use a simple meal plan template.
By taking a little bit of time to do this each week, it allows you to not veer off track and pick the easiest (and usually, not the healthiest) option in a pinch.
Meal prepping is the act of preparing food in advance so that it makes eating easier through the week.
This can include shopping for ingredients, preparing the food, and portioning it out for the week ahead. This of course can happen in a number of different ways. But it's important to remember that without meal planning, meal prep would be almost impossible.
Meal planning should always be the first step in your prep routine.
Resources for Meal Planning
The internet has made meal planning so much easier. But there are a couple of hacks you can use to make sure you do this process most efficiently.
Find recipe blogs you like
Start to make a list of your go-to recipe sites. I mean, you can do it the old school way by flipping through books or magazines. But for me, the internet is better and way faster.
A few that we like –
Also, let's not forget about Pinterest. This is a great place to find specific recipes and save them to "boards." You can make breakfast, lunch, and dinner boards to make your planning even easier.
Have go-to foods
You don't have to reinvent the wheel every time you meal plan. Go ahead and choose a few staples that will make it in to your meal lineup frequently.
For me, it's easy scrambles, crockpot chicken, frozen vegetables, some form of fruit, and sweet potatoes. I eat some version of these foods every single week. By having these tired and true meals in my back pocket, I really only have to fill in the holes with other meals that I think sound good for that week.
Keep it simple
Meal planning and prepping doesn't have to be this fancy ordeal. We suggest that you keep it as simple as possible.
When planning, use the rule of 3's…
Choose 3 sources of protein – wild caught fish, grass-fed beef, pastured chicken
Choose 3 vegetables – broccoli, Brussels sprouts, spinach
Choose 3 sources of carbohydrates – sweet potatoes, fruit, butternut squash
Choose 3 sources of fat – avocado, olive oil, almond butter
To build out meals, all you have to do is a choose one thing from each list. This keeps shopping and prepping really simple and well as creating meals through the week.
This formula can also help you not get bored with your prepped food. Since you're not eating the same exact meal every single day, this hopefully fights off the urge to grab fast food because you can't bring yourself to eat that same frittata that you made back on Sunday.
Outsource it
Sometimes, it's more beneficial to just outsource the process. Maybe it's more valuable to you to pay to have someone else take care of the process.
There's no shame in that!
Undoubtedly, it will give you more time to do whatever you love in life. And you'll still be able to live your best, healthiest life because you'll have a plan that won't fail you.
We recommend finding a great company you can trust. Our recommendation is Ultimate Meal Plans.
They offer paleo meal plans that taste great, help you lose weight with every bite, and actually look pretty amazing.
Each dish has just 5 ingredients, takes only 15 minutes to cook, and tastes absolutely delicious.
You'll get a meal + recipe for every day of the week, along with a shopping list and the ability to link up with an online grocery retailer. This means you can add your ingredients to a cart and order groceries – without ever leaving your house!
A 7 Day Meal Plan
I'm going to show you just how easy it can be to plan out a week of meals when you use these strategies listed above. Here we go!
Day 1
Breakfast – Taco Scramble
Lunch – Steak burrito bowls
Dinner – Crockpot chicken + vegetables
Snacks – Berries + handful of almonds
Day 2
Breakfast – Veggie Scramble
Lunch – Turkey "sandwich" (using lettuce wrap instead of bread)
Dinner – Steak + sweet potatoes
Snacks – RXbar
Day 3
Breakfast – Chia Pudding
Lunch – Leftover crockpot chicken
Dinner – Sheet pan chicken fajitas
Snacks – Apple slices + almond butter
Day 4
Breakfast – Farmer's Scrable
Lunch – Leftover chicken fajitas
Dinner – Sweet potato and apple soup
Snacks – Canned tuna + 1/2 avocado
Day 5
Breakfast – Chia Pudding
Lunch – Leftover soup + side salad
Dinner – Grilled salmon + vegetables
Snacks – Epic Bar
Day 6
Breakfast – Farmer's Scramble
Lunch – Turkey + bell peppers + avocado
Dinner – Leftover salmon
Snacks – Chopped vegetables + guacamole
Day 7
Breakfast – Paleo Pancakes
Lunch – Lemon caper tuna wrap
Dinner – Slow cooker pulled pork
Snacks – Hardboiled eggs
Meal planning doesn't have to be difficult. Follow these tips to set yourself up for success.
Related Meal Planning Resources
If you're looking for additional resources, I highly suggest checking out these paleo-friendly and related style meal plans.